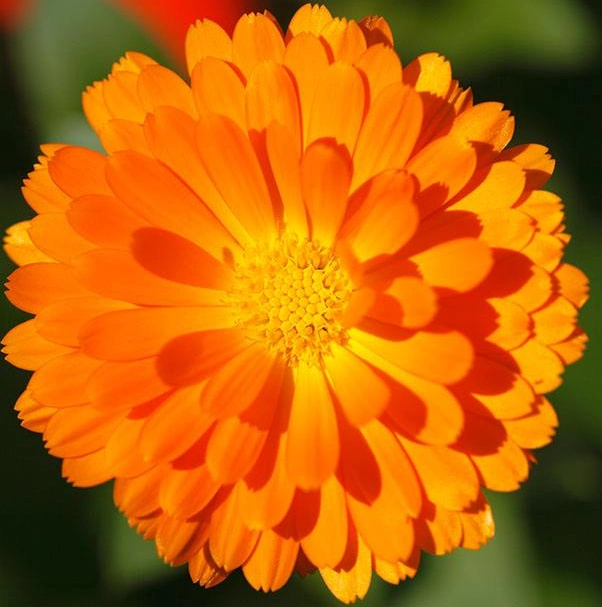 Product Description:
Product name

Calendula

(

Marigold

)

Extract

Latin Name

Calendula officinalis

Active ingredients

Zeaxanthin and lutein

synonyms

Calendula officinalis , marigold, ruddles, common marigold, garden marigold, English marigold, Scottish marigold

Appearance

Orange fine powder

Part used

Flower ,Root

Specification

Zeaxanthin 5%-40%, lutein5%-40%,30:1

CAS No

lutein CAS Number : 127-40-2




Zeaxanthin CAS Number

144-68-3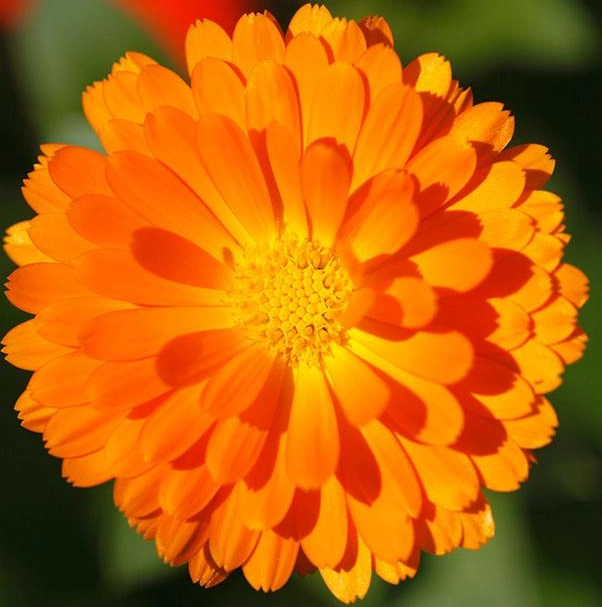 What is Marigold Extract ?

Calendula is a plant. The flower is used to make medicine.

Calendula flower is used to prevent muscle spasms, start menstrual periods, and reduce fever. It is also used for treating sore throat and mouth, menstrual cramps, cancer, and stomach and duodenal ulcers. Calendula has also been used for measles, smallpox, and jaundice.

Calendula is applied to the skin to reduce pain and swelling (inflammation) and to treat poorly healing wounds and leg ulcers. It is also applied to the skin (used topically) for nosebleeds, varicose veins, hemorrhoids, inflammation of the rectum (proctitis), ear infection, gum disease, peeling lips (exfoliative cheilitis), diaper rash, vaginal yeast infection, and inflammation of the lining of the eyelid (conjunctivitis). Essential oil of calendula has been used as an insect repellant.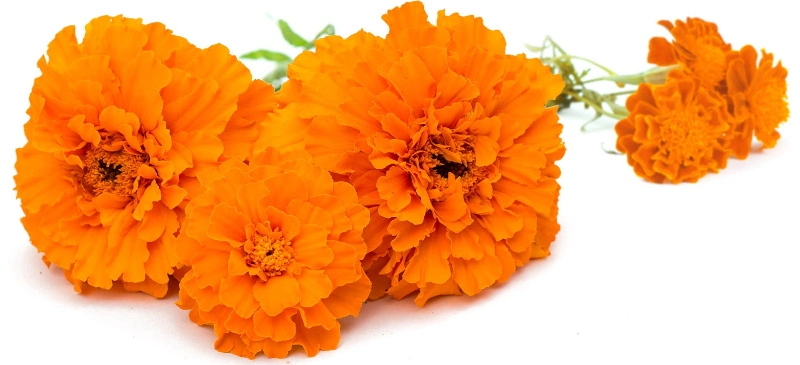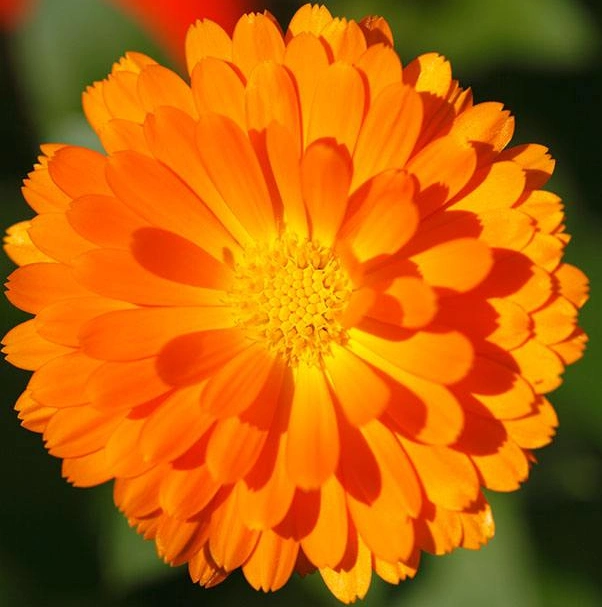 What is Marigold Extract Lutein?

Upon saponification of the Marigold extract, the lutein fatty acid esters are converted to free lutein (Khachik, 1995). Commercially, lutein isolated from Marigold flowers (Tagetes erecta) was first used in chicken feed to provide a yellow colour to the skin of broilers and yolks of layers.
Lutein works as an antioxidant which protect the cells of the retina against chemicals known as free radicals. Free radicals are clusters of atoms that damage healthy cells and attack the immune system causing infections and disease.
Lutein and zeaxanthin are carotenoids found in high quantities in green leafy vegetables. Unlike β-carotene, these two carotenoids do not have vitamin A activity. Of the 20-30 carotenoids found in human blood and tissues, only lutein and zeaxanthin are found in the lens and retina . Lutein and zeaxanthin are concentrated in the macula or central region of the retina, and are referred to as macular pigment. In addition to their role as antioxidants, lutein and zeaxanthin are believed to limit retinal oxidative damage by absorbing incoming blue light and/or quenching reactive oxygen species.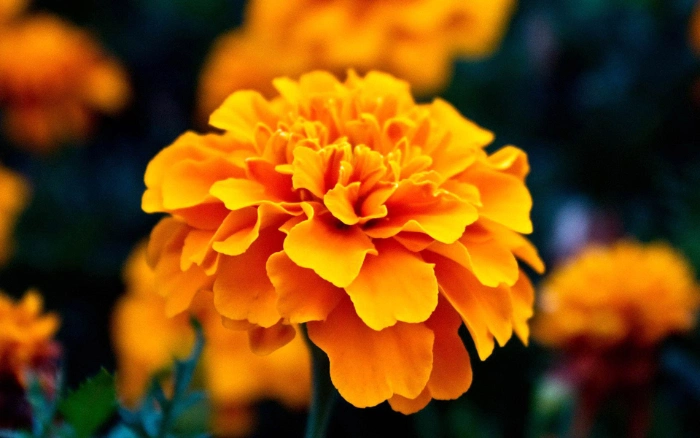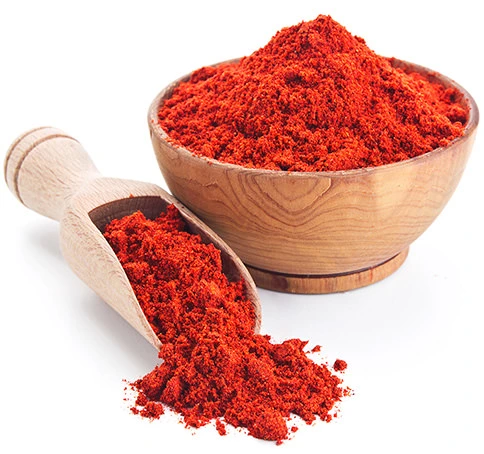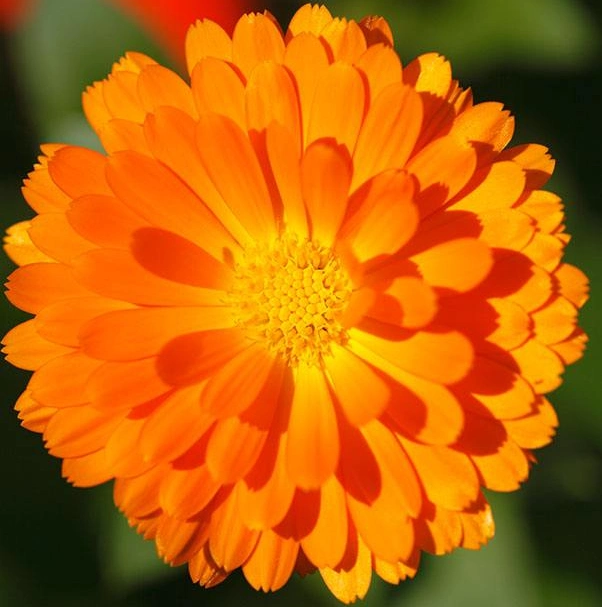 Health Benefits of Marigold Extract.
Skin Healing
Calendula's most popular use from ancient times to modern day has been for healing the skin of wounds, burns, rashes, itchiness, bites and swelling.

Natural Antiseptic/Anti-Inflammatory
Used during First World War and the American Civil War as an antiseptic for wounds, the main compounds within Calendula are the triterpenoids, which are claimed to be the most important anti-inflammatory and anti-edematous (preventing swelling) components within the plant.

Antioxidant
Calendula oil is an excellent antioxidant source. This beautiful orange and yellow oil is rich in carotenes and carotenoids - the compounds responsible for the plant's radiant colour. These phytochemicals are pre-cursors to the production of antioxidant Vitamin A.
Conjunctivitis/Eye Inflammation
Research has found that Calendula extract is effective in the treatment of conjunctivitis and other ocular inflammatory conditions.
Sore Throat/Mouth Ulcers
Due to its anti-microbial and antiseptic qualities, Marigold is an effective remedy for sore throats, gingivitis, tonsillitis and mouth ulcers.
Packages and Storage

Package: 1kg/bag, 25kgs/paper drum or according to your request.
Storage: In Tight, Light-resistant and Dry Place. Avoid Direct Sunshine.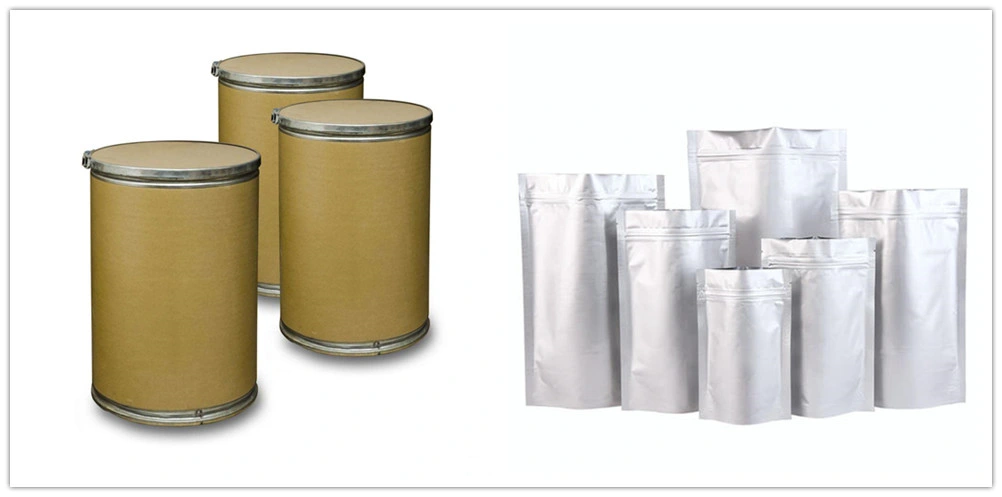 Our Company