Curcumin is extracted from the rhizome of turmeric of the family Tetranychus by the physical method using an organic solvent. The curcumin is an orange-yellow powder with the spicy flavor of turmeric, with bright color, strong stability, non-toxic and harmless, and safety High, obvious health effects.
Curcumin
[Plant source] : Dried rhizome of Curcuma Longa L
Product specifications: 95%
[Detection method] : HPLC
[CAS] : 458-37-7
[Molecular formula] : C21H20O6
[Molecular weight] : 368.38
Ii. Technical Indicators
1. Appearance: Two technical indicators
1. Appearance: yellow fine powder;
2. Total ash ≤5%, acid insoluble ash ≤2.0%;
3. Dry weight loss ≤5.0%;
4. Heavy metals ≤10ppm (Pb≤2ppm, Hg≤1ppm, Cd≤0.5 PPM, As≤2ppm);
5. Microorganisms (non-irradiation) : total colony number ≤5000CFU/g;Mold and yeast ≤500CFU/g;
Salmonella: Negative;E. coli: Negative.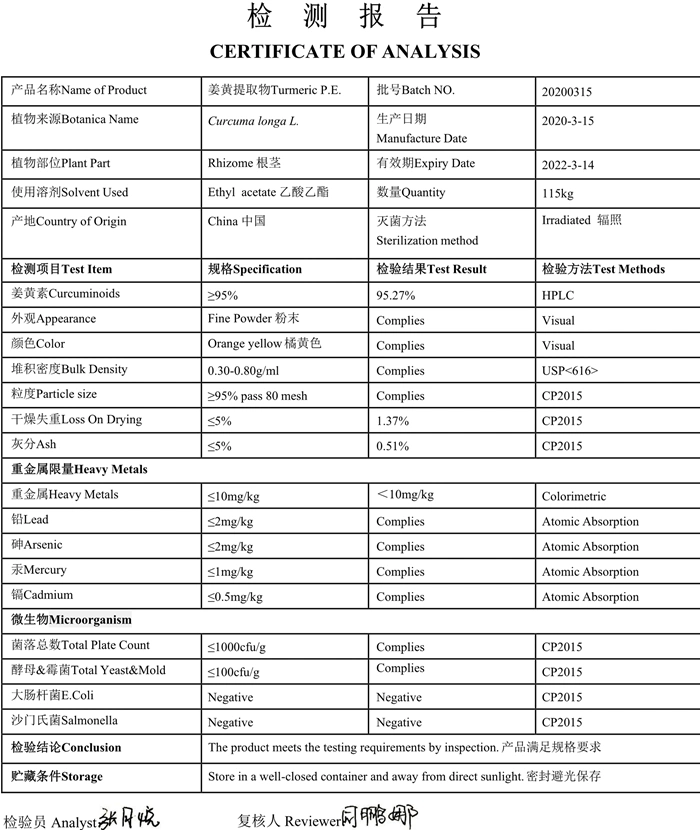 Packaging and storage
[Product packaging] : double plastic bags for inner use, aluminum foil bags or cardboard drums for outer use
[Packing specification] : 10Kg/ drum, 25Kg/ drum
[Storage conditions] : Keep in cool and dry place away from light and high temperature.
Shipping:
@ By Courier: Fedex, EMS, DHL, TNT, UPS, etc. 7-10 days product will reach you after payment received, if it's agreed as ready stock before order.
@ By air, airport to airport
@ By sea


Our service
Right click to contact the supplier and you will get a reply within 24 hours.Your problem will be resolved promptly and positively during the ordering process.Perfect pre-sales and after-sales service,all the time to accept customer supervision,humbly accept customer Suggestions and reduce our mistakes.

Company Information
Hebei yanxi chemical co., ltd is a professional research and development of the production of lead acetate, 2-phenylethylamide enterprises.under the innovation in traditional production equipment and technology, the use of "high temperature cooling" and "plastic basin crystallization" technology, on the basis of reducing the cost of products to make the quality of products to the same industry. Under the close supervision of the quality inspection department of the company, we carry out production and sales in the way of "labeling", providing the most convenient and fastest service for users all over the world.
Any inquiries, pls feele to contact us!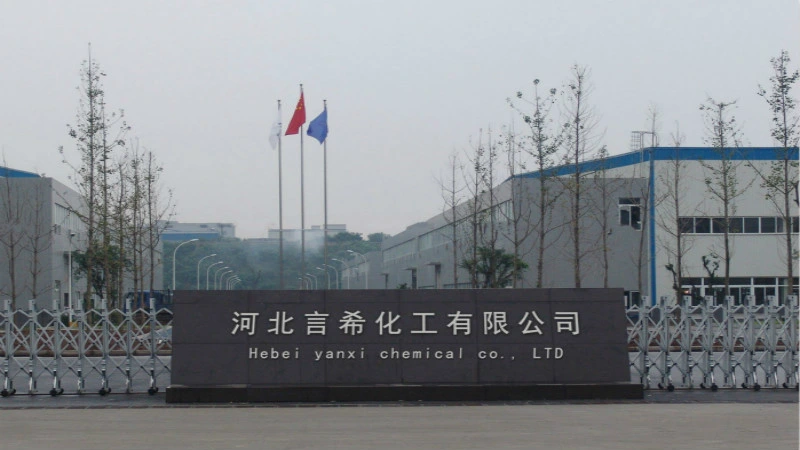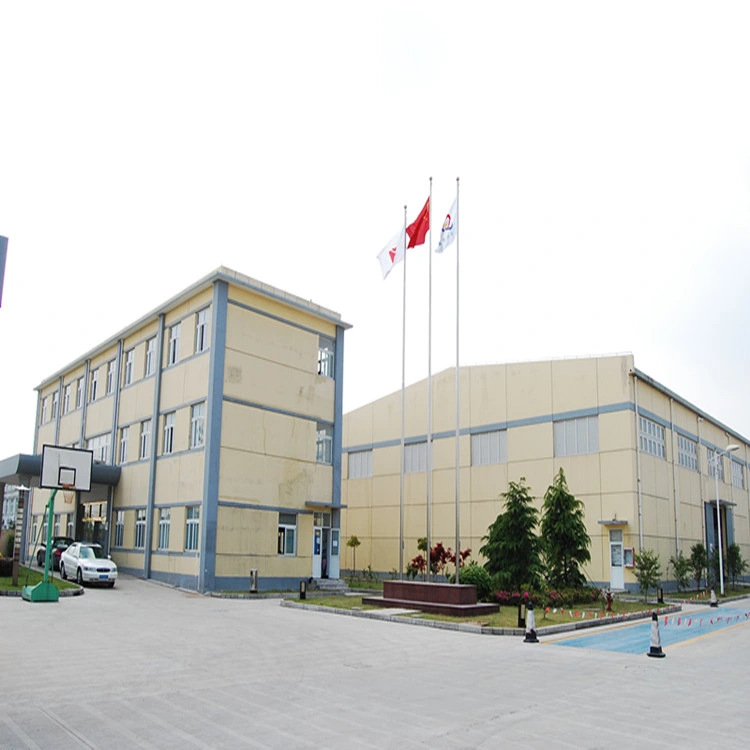 QUESTIONS
ANSWERS
Q1:

Are you a factory or trading company?

Yes,We are a factory.

Combined, pls contact us for specicfic product consulting.

Q2:How does your factory do regarding quality control?

We can send you samples for your test and you can visit our factory on the spot.

Q3:What advantages does your company have?

Consistent Quality;

The Most competitive pricing;

Shortest delivery time;

Respond in 24 hours to inquiry, feedback or other requirements.

Q4:Can we replace the package?

Of course. The package can be custom-made. You can provide the pattern or we design for you.

Q5:What's the date of delivery?

In stock, the delivery time is short. Products can be sent out in 7 working days.

If the quantity is large, we will discuss with the client about the duration to be reflected in the contract.

Q6:How long will I get replies?

Due to time difference and holidays, we will try our best to reply you in 24 working hours. If there is anything we can do to help, please feel free to contact us at any time.