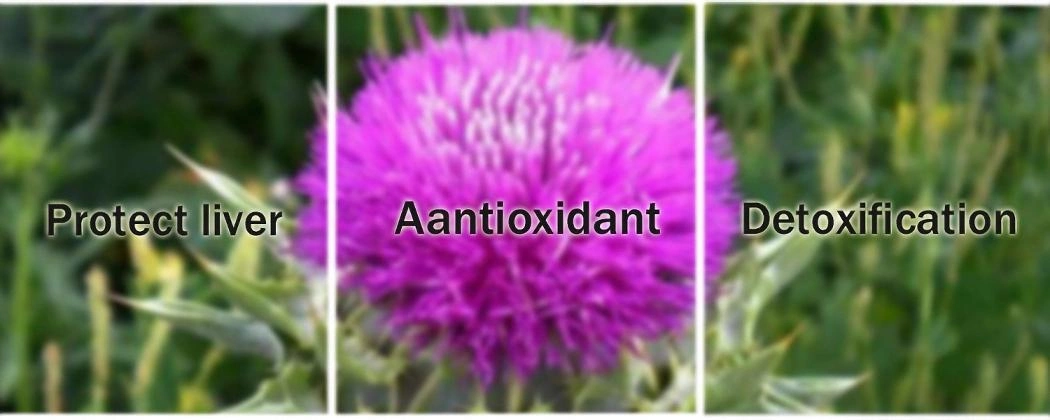 Product name

Milk thistle extract

Specification

Silymarin:40%~80%;Silybin A&B:40%~65%;Isosilybin A&B: 10%~20%;Slydianin&Silychristin:20%~45%

Cas.No

Appearence

Part of used

Test method

Loss on drying

Ash content

Total heavy metal
Detailed Images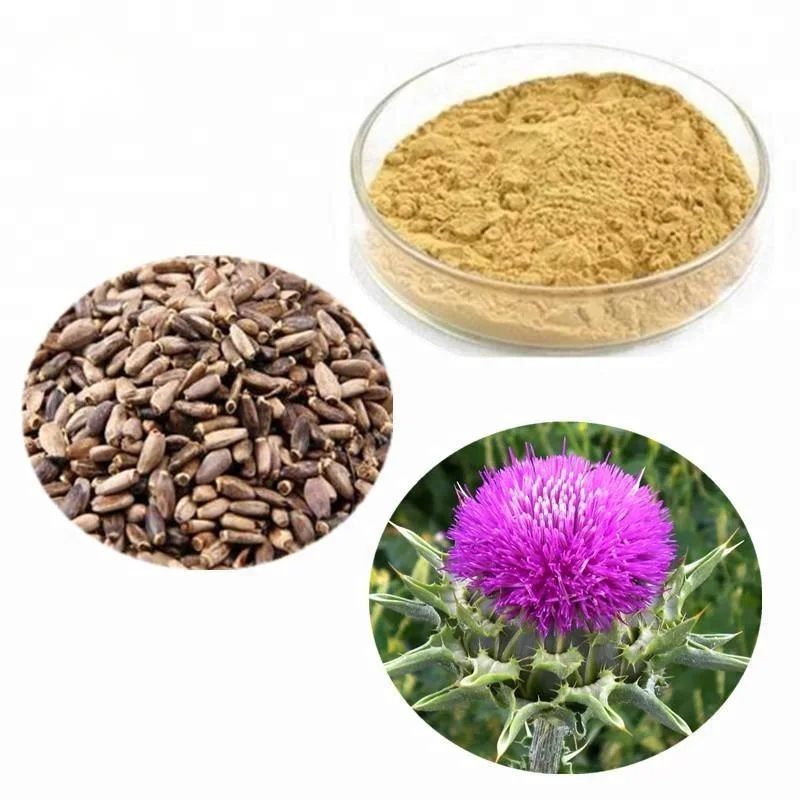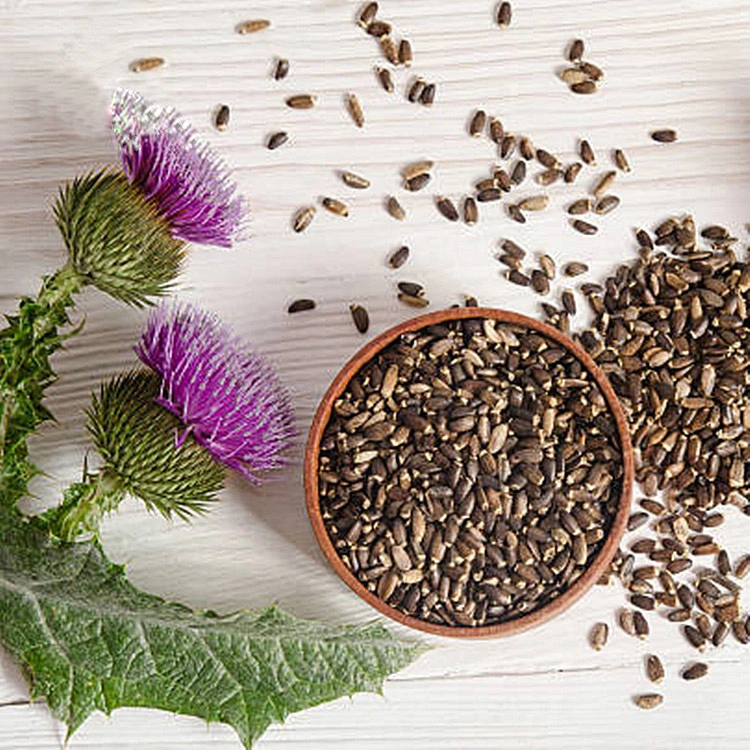 Introduction
Silymarin, a natural flavonoid lignan compound, is a natural active substance extracted from the dried fruits of the Compositae plant Silymarin.




Milk thistle has powerful antioxidant properties and skin rejuvenation. It can stabilize liver cell membranes, maintain liver cell integrity, prevent toxins from penetrating and destroy the liver, and accelerate the synthesis of liver cell DNA, helping to maintain liver health. It is the most effective flavonoid for liver disease found in the world



Function
1.Silymarin Directly removes reactive oxygen species, counteracts lipid peroxidation, and maintains cell membrane fluidity
2. Silymarin has a protective effect against liver damage caused by carbon tetrachloride, galactosamine, alcohols and other hepatotoxins
3. Silymarin Anti-tumor effect
A variety of reactive oxygen species can oxidize guanine to form 8 guanine-based guanine, causing DNA damage, which in turn causes tumors. The use of antioxidants, especially free radical scavengers, can prevent this process from occurring.
4. Silymarin Anti-cardiovascular diseases
5. Silymarin Protection of cerebral ischemic injury
Silymarin can improve the body's antioxidant capacity and has a significant protective effect against cerebral ischemic injury.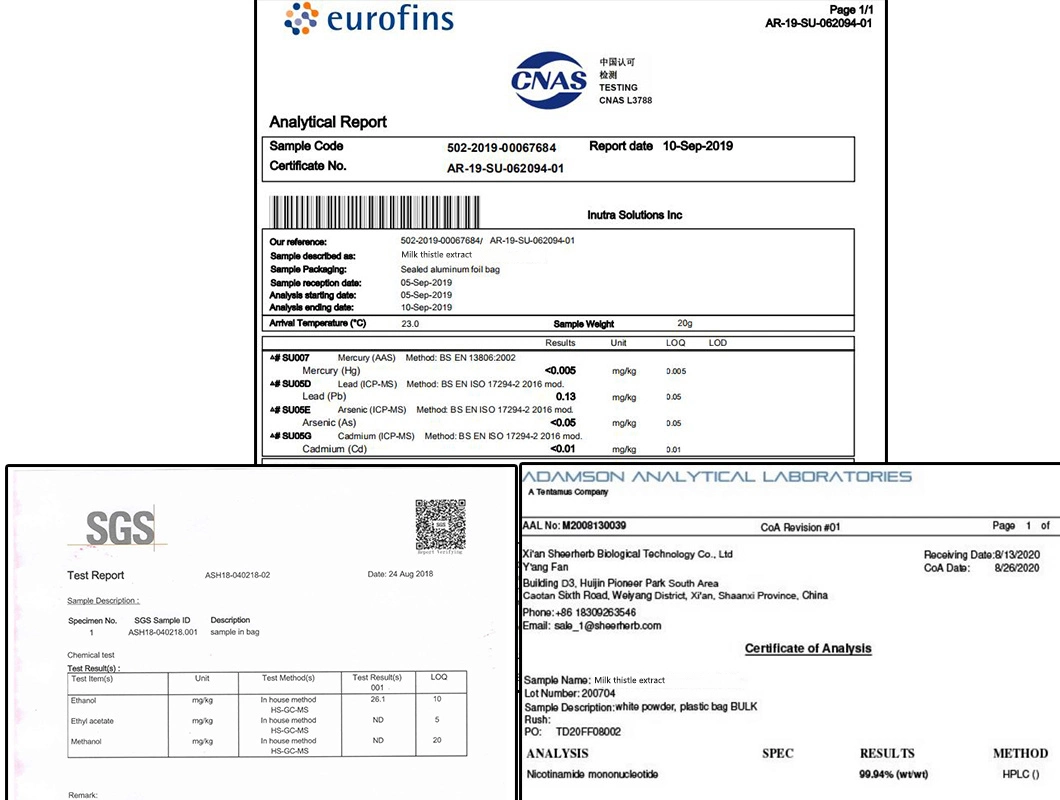 Recommended transportation selections

Suitable for sample order or <50kg
Fast: 3-10 days
High shipping cost
Door to door service

Suitable for >50kg
Fast: 3-7 days
Lower than express cost
Airport to airport service
Professional broker needed

Suitable for > 300kg
Slow: 7-45 days
Lowest cost
Port to port service
Professional broker needed