Marigold Extract
Abstract:
Marigold Extract
Botanical Source: Tagetes
E
recta L
CAS NO.: 127-40-2
Specifications: Lutein 5%, 10%, 20%, 80%, 90% (UV
,
HPLC)
Plant Part Used:Flower
Appearance:Fine Orange to Reddish Orange Powder
Features:
KINGHERBS
'
marigold extract is heated to increase
flow ability
and then purified to remove the fatty acids commonly found in marigold extract and produces crystalline lutein and zeaxanthin.Lutein is a well known carotenoid found in the human diet, blood, and tissues.
Main Function:
KINGHERBS can offer 5%~90% Lutein,which has the functions of below:
1
.
Anti-oxidation, high stability, innocuity and high security
;
2
.
Having strong effects on curing eye diseases
;
3
.
Preventing degeneration of eye muscles effectively and
i
mproving eyesight
;
4
.
Availing to cure heart disease
;
5
.
Resisting arteriosclerosis
;
6
.
Preventing blood vessel blocking up
;
7
.
Cutting down the occurring of cancer
;
8
.
Resisting aging
.
| | | | |
| --- | --- | --- | --- |
| Product Name | Marigold Extract | Batch Number | MFE-180512 |
| Botanical Source | Tagetes erecta L | Batch Quantity | 200kg |
| Plant Parts Used | Flower, 100% Natural | Country of Origin | China |
| Type of Product | Standard Extract | Active Ingredient Markers | Lutein |
| Analysis Items | Specifications | Results | Methods used |
| Identification | Positive | Conforms | TLC |
| Appearance | Fine Reddish Orange Oily Liquid | Conforms | Visual test |
| Odor & Taste | Characteristic | Conforms | Organoleptic test |
| Solubility | Soluble in oil | Conforms | Visual |
| Assay | NLT 17% Lutein | 17.22% | HPLC |
| Extract Solvents | Hexane & Ethanol | Conforms | / |
| Solvent Residues | NMT 50ppm | Not Detected | GC |
| Non-GMO | GMO free | Conforms | / |
Benefits and Uses of Marigold Extract:
On a small scale marigold in cosmetic creams lessen the appearance of wrinkles while hydrating the skin.
Marigold has also been recommended in reducing inflammation, soothing irritated tissue, treating varicose veins and capillary engorgement because of its anti-inflammatory properties as well as for congestion.
There is some evidence that marigold extract in an ointment or cream is effective in treating radiation dermatitis.
In studies of radiation patients the use of 4 percent topical calendula ointment resulted in fewer occurrences of radiation dermatitis (grade 2 or higher) and the pain that can be associated with it.
Marigold extract has been shown to have protective properties that guard against lipid pre-oxidation as well as negative free radical activity due to its antioxidant activity.
Extract of dried organic flowers were researched to judge their ability to hold in check the (HIV-1) human immunodeficiency virus type 1 replication and were found to possess anti-HIV properties of therapeutic interest.
For use internally, calendula has been found useful for gastrointestinal disorders for its ability to protect the lining of both the stomach and intestines.
It does this by inhibiting the causes of inflammation by limiting the effects of bacteria that can cause gastritis, peptic ulcers or even stomach cancer.
Taken orally the extract has been effective for soothing stomach ulcers and their inflammation. Traditionally, it has been used for both constipation and abdominal cramps.
Marigold has many external uses all due to the anti-inflammatory and antibacterial qualities of the orange flower petals.
These properties make the flower a popular treatment with effectiveness in treating such ailments as ear infections as good as the leading prescription drugs. This holds true for chronic conjunctivitis (pink eye) as well.
Extract in ointment form is soothing to areas of inflammation because it has the ability to attack the bacteria causing the problem.This is true for inflammations such as hemorrhoids, insect bites, scalds, burns (including sun- burn), acne, eczema, diaper rash as well as the vaginal itching caused by tissue changes during menopause.Gargling with calendula extract in water (tea) is known to ease sore throat pain.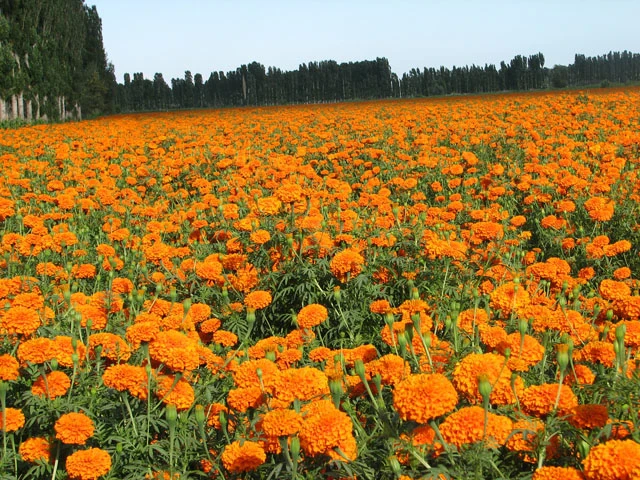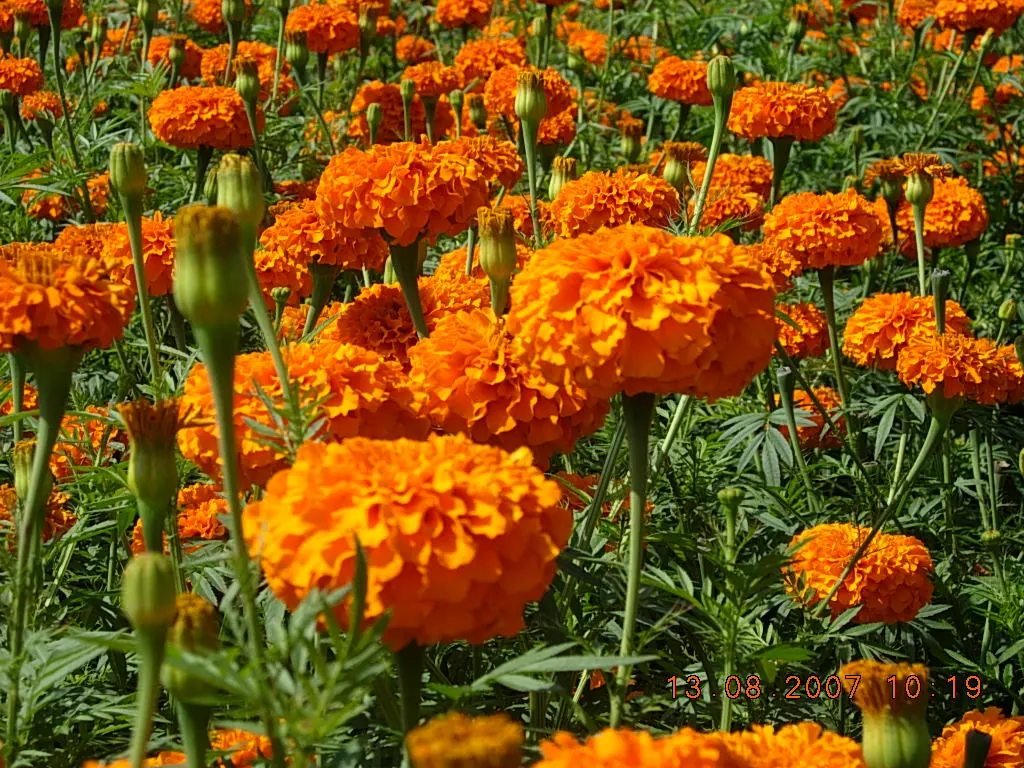 KINGHERBS LIMITED