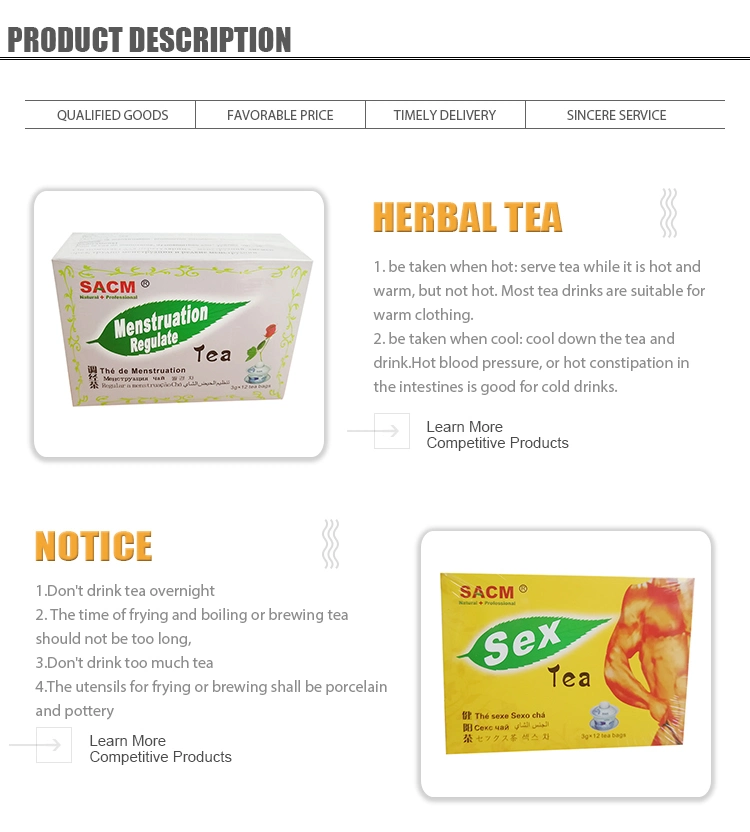 Regulate the menstrual function tea/womb detox tea
Menstuction Regulate Tea
[Main Ingredients] Rose, Rosa chinensis, Angelica Root, Chuangxi ong, Motherwort, Jasmine Tea.
[Actions] To Regulate menstrucation, promote blood circulation and relief pain.
[Indications] For menoxenia, dysmenorrhea and hypomenorrhea.
[Direction for use]
Take one tea bag each time, one or two times daily.
Stwwp one tea bag with 300-500ml boiling water for 20 minutes.
The tea bag can be used for the second time after finishing the tea.
[Side-effects]
No side effect has been found for this product.
[Warning] This product can not replace any medication.
[Storage instructions] Store in a coll, dark and dry place.
[Packaging] 3g*12 tea bags per box.